KERALASE (HAIR RESTORATION) IN CLEARWATER, FL
Your skin is naturally designed to keep things out. Your doctor will first use the Lutronic LaseMD® to optimize the absorption properties of your scalp.
The unique LaseMD laser delivery system has been proven to prepare the skin for increased absorption of nanoliposomes.
After the scalp is pre-conditioned with the LaseMD laser, KeraFactor® serum is topically applied to promote stronger, thicker and fuller looking hair in both men and woman.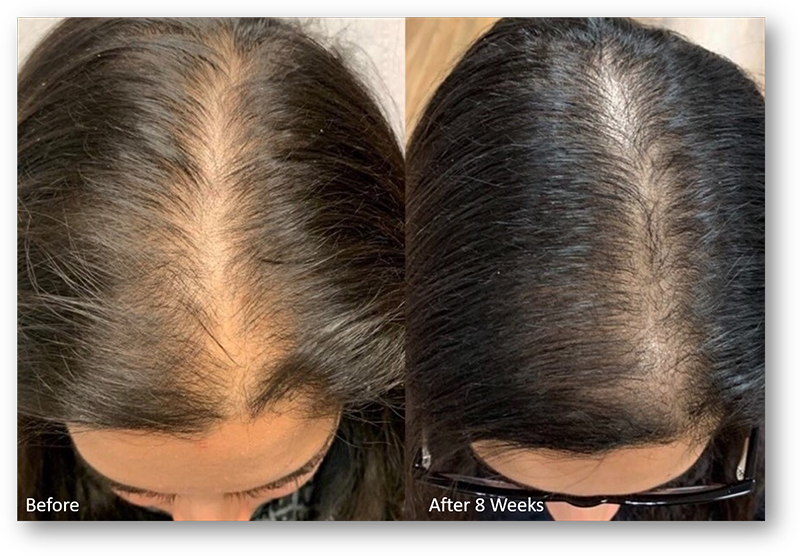 HOW MUCH TIME DOES KERALASE TAKE?
— Comfortable (no injections) and fast (less than 10 minutes)
— No downtime – immediately return to normal activities
— Three-month treatment program is typical (ask your doctor for options)
— Hair improvement continues over the following 12-18 months**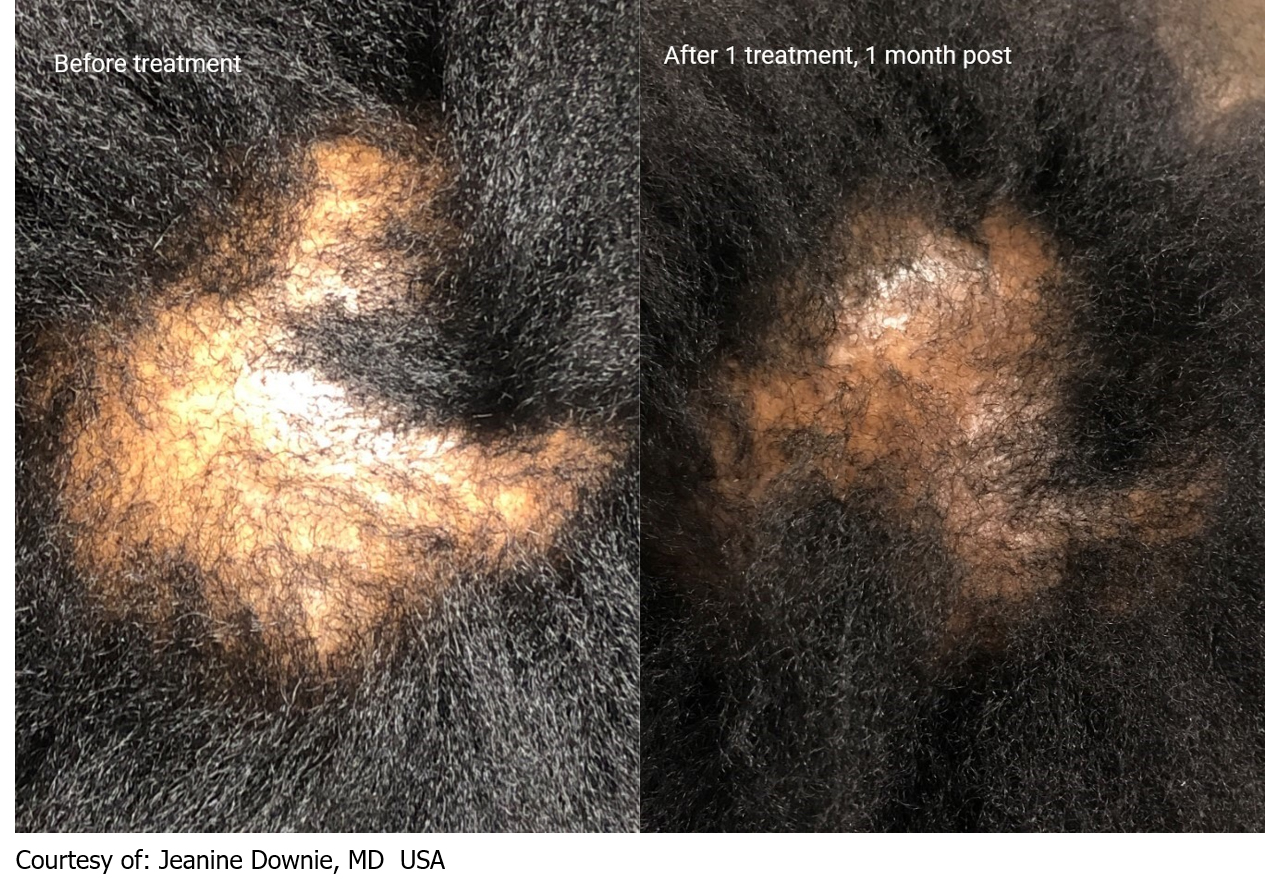 WHAT IS KERAFACTOR TOPICAL SERUM?
KeraFactor serum:
— Is a proprietary formulation, only available through your doctor
— Targets known deficiencies and problems which can cause poor scalp health
— Contains five bio-identical growth factors and two skin proteins, each:
• Chosen to improve thinning hair
• Developed in high concentrations not available from other sources
• Delivered in a nanoliposome carrier for increased absorption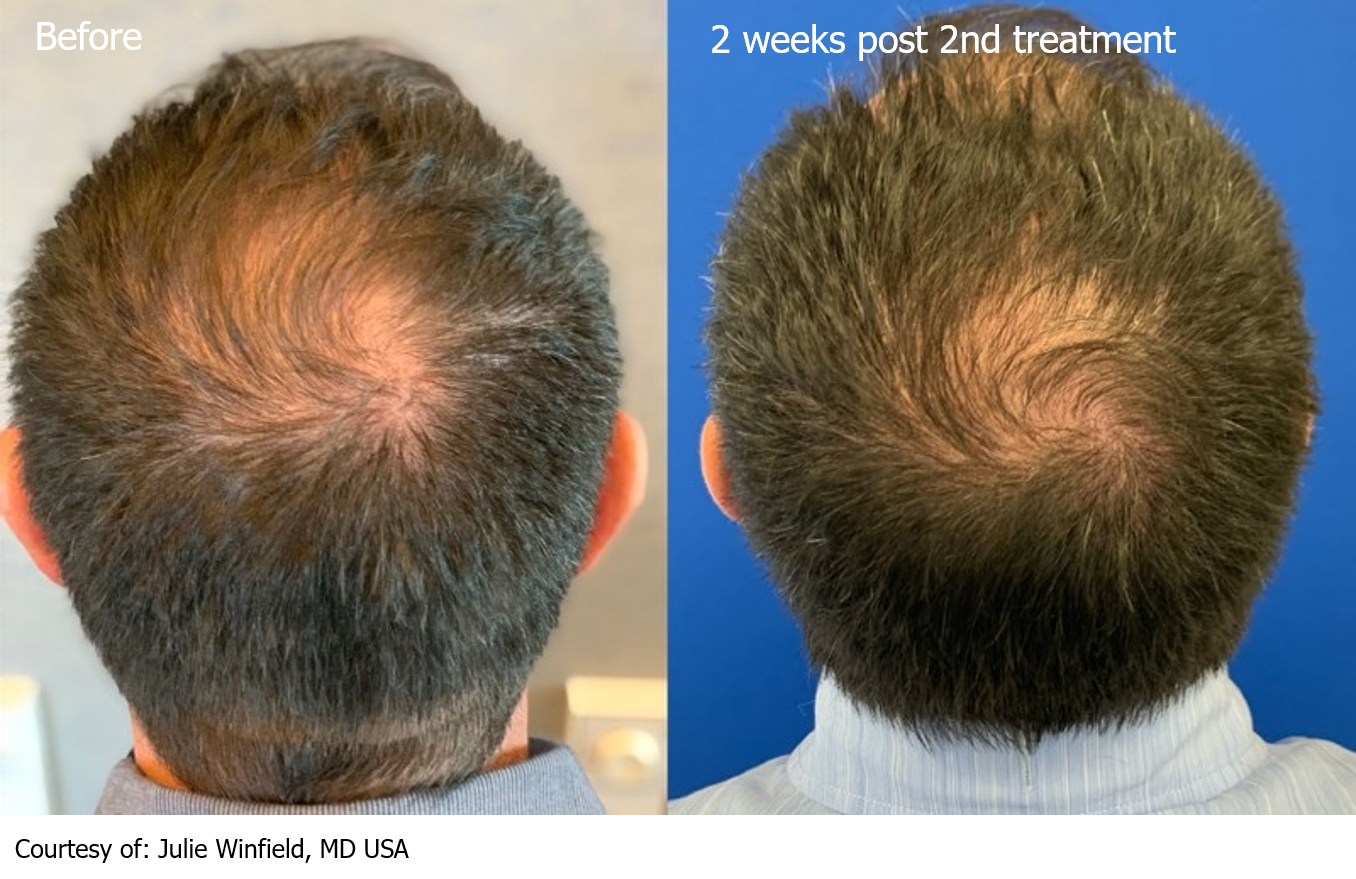 Patient Post-Treatment Instructions
Patients may experience burning sensation for 1-2 hours immediately after the treatment. Cooling with an ice pack can provide relief to the treated area. Make sure to enclose the ice pack in sterile and dry gauze to prevent water from penetrating the tissue in the treated area.

Keep the treatment area moisturized. After the first day, gently wash and pat the skin gently dry for two days. Do not scrub the treated area. Moisturize daily.  Usually, any crust will separate naturally within 5-7 days after the treatment.

Please do not use cosmetics which contain active ingredients such as Retinol or AHA after treatment without prior permission from the doctor.

Avoid exercising for the first week post-treatment or until initial healing has occurred. Increased redness may result from any activity that increases blood flow or body temperature (e.g. alcohol consumption, exercise, and sauna).

Avoid using cosmetics containing alcohol for at least 1 week after treatment. 

For at least 20 days after treatment, apply UV A/B sunblock daily with SPF of at least 30. Use an umbrella, hat or any other available protection against sunlight while spending time outdoors.

Please contact your doctor with any questions or concerns.
* Internally generated, data on file, Lutronic Corp.
** Your doctor may recommend maintenance therapies