LASER HAIR REMOVAL IN TAMPA BAY, FL
The most effective method of removing unwanted hair is laser hair removal treatment. Laser hair removal is cost-effective, non-invasive, painless and efficient. Waxing and shaving can cost you thousands of dollars in the long run. Nonetheless, problematic hair will not disappear.
We're here to help break the cycle of hair problems offered by waxing and shaving – Tampa Bay Laser offers the best laser hair removal in Clearwater, FL.
Laser hair removal solves the problem of unwanted hair. We use the most advanced laser technology anywhere in the world: the Candela Gentlase. The Candela Gentlase has a unique cooling system, which makes the procedure comfortable and painless.
SKIN LIGHTENING IN TAMPA BAY, FL
Lutronic Ultra™ is a low-downtime laser that resurfaces the skin, giving it a brighter tone and improved texture. Treatments can be customized for your particular needs and schedule.
Whether you are looking for a light resurfacing to give your skin a glowing appearance before a special occasion or a deeper treatment to address fine lines, pigmentation and mild to moderate sun damage, Lutronic Ultra™ is the perfect addition to your skin care routine.
I found Hannah after researching permanent hair removal and calling a bunch of places for both laser and electrolysis. Hannah explained how laser hair removal worked and I was convinced to go that route instead of electrolysis. Hannah has been very professional and I am so pleased with the results. I don't have to worry about shaving my underarms again.. ever!

Tina

Thank you Hannah! Everything was great! I will definitely continue my treatment - Alla

I had my first session of laser hair removal today and I could not be happier to have found Hannah! She is lovely! Very professional and knowledgeable. She makes you feel at ease from the moment you walk in. She made the whole process as smooth as possible. Can't wait to see results and continue my sessions with her.  - Valentina

Hannah was amazing. U called for a consult and she got me right in and explained the process and she was able to get me in for a treatment that day!!! I would highly recommend her!!   - Tara

Hanna is simply AMAZING! She's very kind, knowledgeable and professional. She listened to my concerns and gave me great advice. My experience was very pleasant and I'm so looking forward to continuing my treatment with her. Thanks Hanna! - Michelle L

Hannah is absolutely amazing! I did laser and had full facial and neck hair. I would wax every week and still feel uncomfortable in my own skin because it was never clear. That's when I found Hannah! She not only got rid of my dark facial hair but she also gave me back my confidence. I would definitely recommend her for anyone looking to get rid of his/her hair permanently.

Sarah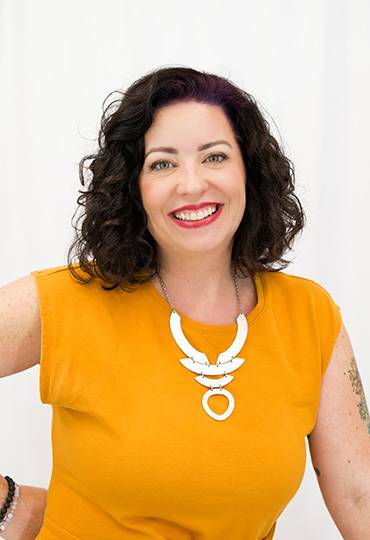 Hannah has been providing laser and permanent hair removal services to Tampa Bay since 2006 and real estate since 2015.  Her background is in sales, marketing, networking, and keeping clients hair free! Hundreds of hours training in laser, tattoo removal, electrolysis, skin and even more in actual treatments. She has also worked with every major brand of laser in this industry yag, alexandrite, ruby, diode, and IPL.
She is passionate about helping others through one of many journeys in life.
She has lived and worked in Pinellas County for 25+ years and is in love with the beach. At any moment you will find her and her son at the beach soaking in the sun with her toes in the sand.
Hannah is always offering a helping hand whether it is a hug, supporting word of encouragement, guidance through a difficulty, volunteering for a variety of charitable organizations or offering a referral for someone she knows!
Call, text or email her to discuss a complimentary consultation to help you get on the road to hair free success!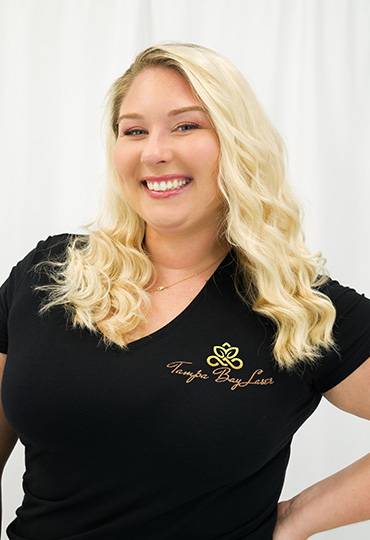 Reagan is a licensed medical aesthetician specializing in skin care and laser hair removal. She was born and raised in St. Petersburg Florida. She enjoys spending time with her daughter, going to the beach, and horseback riding. She's been in the beauty industry since 2021 and is very passionate about making others feel good in their own skin. She is excited to further her journey with Hannah and making everyone hair free.